Convenient Location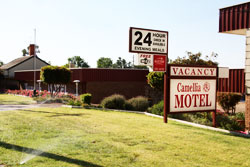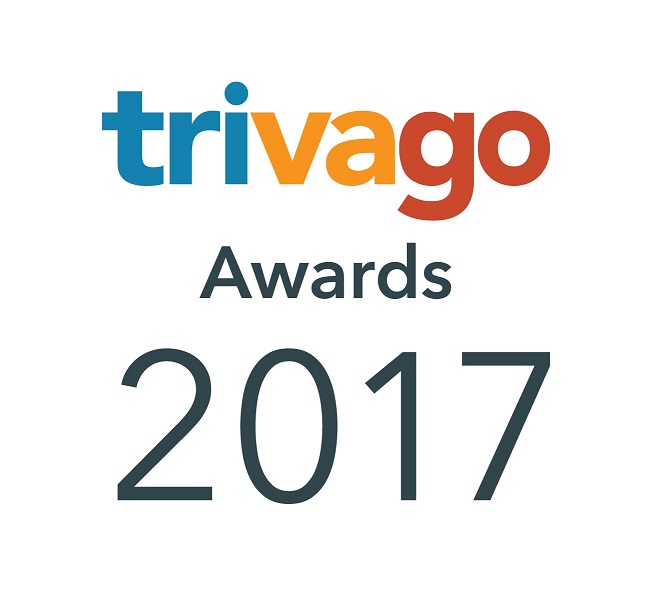 | | |
| --- | --- |
| Via Newell Highway - | |
| Brisbane | 1253 km |
| Coonabarabran | 582 km |
| Dubbo | 422 km |
| Forbes | 247 km |
| Finley | 144 km |
| Gilgandra | 489 km |
| Goondiwindi | 925 km |
| Grong Grong | 23 km |
| Jerilderie | 109 km |
| Melbourne | 432 km |
| Moree | 800 km |
| Narrabri | 701 km |
| Parkes | 281 km |
| Shepparton | 252 km |
| Toowoomba | 1119 km |
| West Wyalong | 140 km |
| | |
| Via Sturt Highway - | |
| Adelaide | 849 km |
| Albury | 166 km |
| Canberra | 341 km |
| Hay | 172 km |
| Perth | 3387 km |
| Sydney | 565 km |
| Wagga Wagga | 95 km |
| Yass | 281 km |
| Barellan | 58 km |
| Cootamundra | 156 km |
| Deniliquin | 203 km |
| Finley | 144 km |
| Leeton | 28 km |
| Griffith | 96 km |
| Mildura | 462 km |
| Nowra | 484 km |
| Orange | 257 km |
| Swan Hill | 392km |
| Tamworth | 744 km |
| Young | 200 km |

Contact Us
80 Newell Highway (Whitton Street )
Narrandera, NSW 2700 [map]
Call Us
Phone: (02) 6959 2633
Great Reasons to
Stay With Us
| | |
| --- | --- |
| | Free WiFi Internet |
| | Free Foxtel on a Flat Screen TV |
| | All rooms are non-smoking |
| | All rooms are air-conditioned & heated |
| | Designated car park at each door |
| | Room service breakfast |
| | Clean modernised rooms with good beds |
| | Swimming pool with BBQ facilities |
| | Short walk to restaurants, cafes and licensed clubs |
| | One & a half blocks to supermarket & liquor store |
| | Centrally located & close to all shopping |
| | Easy access to main highway for travellers & rep's |
| | 2 mins to Narrandera town centre |
| | 3 min drive to the hospital |
| | Closest accommodation to golf club and racecourse |
| | Motor association discount |
| | Narrandera airport 7.5 klms |

Frequently Asked Questions
Q: What is the earliest I can Check-in?
A: Standard check-in time is 2pm, however, should your wish to check in earlier although we cannot guarantee access we always endeavour to oblige.
Q: Can I arrive late?
A: Yes, However it is necessary to phone and arrange a Late Check in if arriving after 9pm.
Q: Are your rooms non-smoking?
A: Yes, all rooms at the Camellia Motel are non-smoking
Q: Do you have wireless internet in guest rooms?
A: Yes, Complimentary WIFI is available in each room
Q: Do you have Foxtel?
A: Yes, Foxtel is Complimentary in all rooms.
Q: How long since it was last renovated?
A: Over the last 2 years new bathrooms, flat screen TV's, fridges and carpets have been installed plus a new fresh modern décor.
Q: Do you have undercover parking?
A: No, but there is designated parking at the door to each unit.
Q: Do your rooms have an armchair?
A: Most rooms have either an arm chair or settee
Q: Do you have room service?
A: Yes, breakfast can be served to your room.
Q: How close are you to restaurants?
A: Camellia Motel is located at the top end of East Street where all the main shopping & dining premises are located. It is just a short stroll to restaurants, cafes, hotels, service clubs or take away outlets. There is a comprehensive list supplied in the room Service Directory.
Q: How close are you to the shops?
A: 2 minutes by car or a short stroll to the main shopping area of Narrandera.
Q: How close are you to the Hospital?
A: The Narrandera Hospital is within walking distance (2 blocks down & 2 blocks over) or 3 min drive.
Q: How close is the Golf course or Racecourse?
A: Camellia Motel is the closest accommodation provider to both the golf & racecourse.
Q: How do I guarantee my booking?
A: Credit card details or a bank transfer will secure a reservation.
Q: What is your Cancellation Policy?
A: Cancellations must be advised at least 48 hours prior to check in date and time. Cancellations received less than 48 hours prior will incur a cancellation fee.
Q: Do you have an outdoor entertainment area?
A: Yes, we have a BBQ area near the Pool
Q: How do we find you?
A: The Camellia Motel is conveniently located on the Newell Highway at the N/E end of town. It is well signed and has easy highway lane access. The Camellia Motel located at Narrandera is at the junction to Melbourne, Sydney, Brisbane & Perth via Adelaide.